How is fraud happening in the Social Security System?
Here is one answer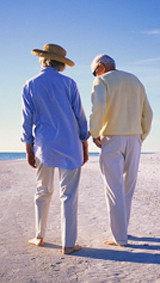 Paper and handwritten records are a big reason that investigations will fail. You can not cross check thousands of files with a computer if they are all written by hand on paper in folders.

Social security has not worked to really stop the fraud by making the internal record system computerized for an easy search of records.

Their relationships with the medical world's working force are not in line with what would be best for catching a fraudulent person.
Social Security claims that they have a strict no tolerance policy on fraudulent cases. The reality is that although they are trained for situations where they could catch a fraudulent case and stop it they are not really doing a very good job of it.
There are many cases where people have defrauded Social Security and when caught their payments have been stopped, but without a response such as a court date to prosecute them for the crime.
Worst of all when there are cases where Social Security is making an overpayment it doesn't always stop doing so.
The system just keeps on going. The criminals in these cases keep trying to find out where the weak spots are in the system and they use that information to perpetrate fraud.

People who alter or falsify a social security card, say that they are married when they are not, conceal information about improved health, etc., are committing fraud.
The Social Security system says,
"Don't Ignore Fraud, Speak Up.
Do you suspect someone of committing fraud, waste, or abuse against Social Security? SSA's OIG Fraud Hotline takes reports of alleged fraud, waste, or abuse."

Disability cases in Puerto Rico and various states such as West Virginia and New York have been found to have large scale fraud. This will most likely cause a cut in funding when it gets too serious.
In the case of West Virginia, judges conspired with lawyers to get many cases passed through the system although they are fraudulent.
This information comes to us due to a review of the Social Security System called for by Republican Rep. Sam Johnson.
It seems to me that either laziness or outright fraud is being committed by the workers who allow this to go on.
Judges working on these cases are not allowed to look at any information other than the file on the applicant.
If the law allowed or asked for a judge to do a simple investigative chore before approving a case, such as looking at the applicants facebook page or info available about him/her online, they might see that as the applicant is hiking in the Rocky mountains and surfing in California he is not unable to do some work.
Social Security disability system
Is not the same as the pensions program which is the Old Age and Survivors Insurance program.
The system has a reporting method for fraud and it allows you to report it to the Office of the Inspector General, abreviated as the OIG.
Here are some ways that an employee, and I suspect anyone else can report fraud. They are looking for a broad-based area of crime to be reported.

There are some areas that they do not cover such as a lost or stolen social security card, misuse of your social security number on a tax form, etc..

This is from the OIG website.
https://www.socialsecurity.gov/fraudreport/oig/public_fraud_reporting/form.htm
U.S. Mail: Social Security Fraud Hotline
P.O. Box 17785
Baltimore, Maryland 21235
FAX: 410-597-0118
Telephone: 1-800-269-0271 from 10:00 a.m. to 4:00 p.m. Eastern Standard Time
TTY: 1-866-501-2101 for the deaf or hard of hearing.
Note: If you cannot reach a representative on the Fraud Hotline between 10:00 a.m. to 4:00 p.m. Eastern Standard Time, you can report Social Security program fraud directly to any Social Security office, including representatives at the SSA's toll-free number, 1-800-772-1213, from 7:00 a.m. to 7:00 p.m. SSA employees will take your information and send it directly to our office.
copyright ©Social-Security.biz since 2011
-
disclaimer